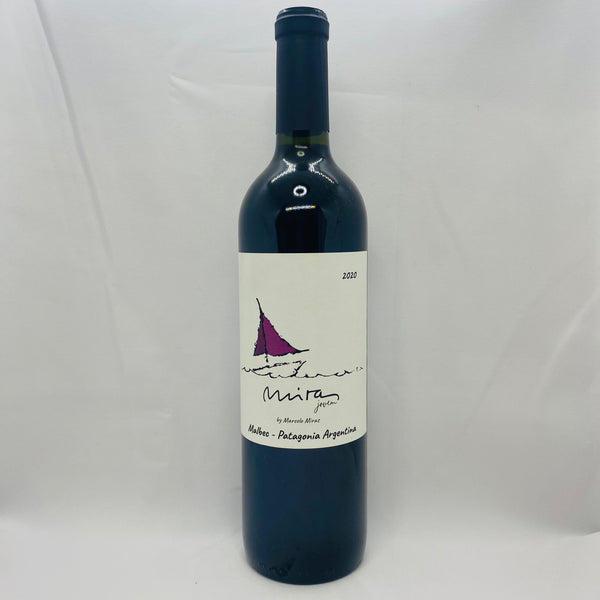 Style: Argentinian Malbec
ABV: 2020
Description:
 Bodega Miras was founded by Marcelo Miras in the late 1990's and is situated in the Rio Negro region of Patagonia. Marcelo grew up in a wine producing family from Mendoza but considers Patagonia to be the perfect place to grow mainly Pinot Noir and Malbec. The wines are from old vines grown in various plots around the semi-desert that is the Rio Negro. Everything is done by hand and attention to detail and quality control is paramount. This particular Malbec undergoes a lengthy maceration followed by ageing for 15 months in French and American oak barrels. Only 3,000 bottles are made so availability is necessarily limited.
An inky-purple in the glass. Aromas of black cherry, vanilla and coffee. On the palate, medium to full-bodied with very smooth tannins and spicy notes. Good with chimichurri-marinated lamb, hare stew or cheese, olive and raisin empanadas.